Description
DOOR LEAF
Thickness of door panel – 1mm thick galvanised steel.
Double rebated door leaf 45mm thick.
3 Anti jemmy bolts fitted to door leaf and frame.
Door leaf filled with high density non-inflammable rock wool insulation.
Reinforcements for fixing panic bolt.
Reinforcements for door closer at the top of door leaf.
Door leaf supplied with polythene film on both sides for protection during installation.
Grey polyester baked paint finish. Also suitable to accept powder coat finish or on site painting.
DOOR FRAME
Fully welded double rebated outer frame in 2mm thick galvanised steel.
Stainless steel threshold 12mm high.
3 fixing points on each side with adjustable jacking points.
Supplied complete with door leaf mounted in frame.
Full installation kit and rubber seals supplied as standard.
DOOR HARDWARE
Doors supplied pre-drilled and tapped to accept all Briton latch panic hardware.
3 stainless steel dogbolt hinges.
Outside locking access device and door closers supplied fitted as optional extras.
OPTIONAL EXTRAS
Hardware factory fitted as required.
Fire certified doors with up to a 4hr rating.
Bespoke steel doors to order.
Pre-drilled to accept Briton double panic bolt.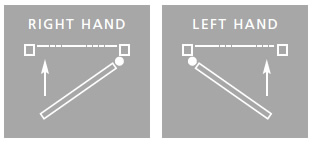 ​
Standard Sizes

Product

DFS

Structural Opening

900
(w)

2100
(h)

1000
(w)

2100
(h)

Frame Size

890
(w)

2090
(h)

990
(w)

2090
(h)

Access Clearance
at 90° excluding hardware

760
(w)

2020
(h)

860
(w)

2020
(h)
Leaf:
Overall Thickness: 45mm
Material: 1.0 Zintec
Core Infill: Fire Retardant Rockwool
Door Leaf Construction ( Rockwool )
Manufactured from 1.0 zintec steel, double skinned with interlocking seams reinforced vertically with interlocking channels. Reinforced headplate, footplate and centreplate for furniture fixing.
Spaces are filled with Rockwool core.
Frame:
Frame Depth: 90mm x 50mmn Double Rebate
Material: 2.0mm Zintec
Description:Manufactured from 2.0mm zintec formed to double rebated profile fully welded form, reinforced and fitted with fixing plates and anti jemmy devices. Jacking Screws fitted as standard.
Threshold: H TYPE Stainless Steel (Fully Welded)
Overall Maximum Frame Size: Single door:
Finish: Grey polyester baked paint (can be over coated)
Ironmongery: ​Pre-drilled
Pre-drilled to suit Briton 378 Single Panic Latch (Supplied)
Briton 376 Double Panic Bolt (Optional Extra)
Hinges:
Stainless steel butt hinges
Stainless steel dog bolts
Fire Rating: NIL
Certification: TBA
Options:
DFS305 Fire Escape Door - L/H 890 x 2090 Single Push Bar
DFS306 Fire Escape Door - R/H 890 x 2090 Single Push Bar
DFS307 Fire Escape Door - L/H 990 x 2090 Single Push Bar
DFS308 Fire Escape Door - R/H 990 x 2090 Single Push Bar
DFS321 Fire Escape Door - L/H 890 x 2090 Double Panic Bar
DFS322 Fire Escape Door - R/H 890 x 2090 Double Panic Bar
DFS323 Fire Escape Door - L/H 990 x 2090 Double Panic Bar
DFS324 Fire Escape Door - R/H 990 x 2090 Double Panic Bar
DFS331 Fire Escape Door - L/H 890 x 2090 Single Push Bar O/O Device
DFS332 Fire Escape Door - R/H 890 x 2090 Single Push Bar O/O Device
DFS333 Fire Escape Door - L/H 990 x 2090 Single Push Bar O/O Device
DFS334 Fire Escape Door - R/H 990 x 2090 Single Push Bar O/O Device
DFS341 Fire Escape Door - L/H 890 x 2090 Double Panic Bar O/O Device
DFS342 Fire Escape Door - R/H 890 x 2090 Double Panic Bar O/O Device
DFS343 Fire Escape Door - L/H 990 x 2090 Double Panic Bar O/O Device
DFS344 Fire Escape Door - R/H 990 x 2090 Double Panic Bar O/O Device
Reviews (0)